TIMESSRAGEN, BANYUWANGI – There has been a rumour spread lately that Banyuwangi is a mystical place. Despite all of that, Banyuwangi has Beautiful places for you to go once you visit this city. What are they? Let's check it out!!!.
1. The Kawah Ijen a.k.a Ijen Crater
This wonderful crater with its blue fire in it is two of a kind in the world. Beside one in Iceland, this place has become one favourite place for tourists from all over the world to spend their time and enjoy the beauty of the nature.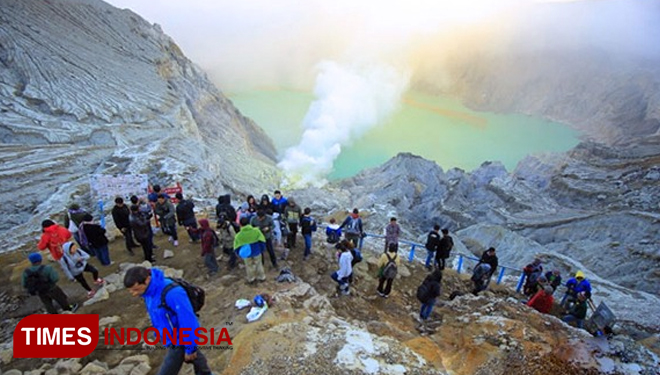 Kawah Ijen/Ijen Crater. (dok/TI)
2. The Taman Nasional Baluran a.k.a Tge Baluran National Park
This place also commonly called as the Africa in Indonesia. You could find lots of wild and exotic animals on this area. With a wide green savanah these place is a the heaven for wild life such as bull, ox, deer, panther or leopard.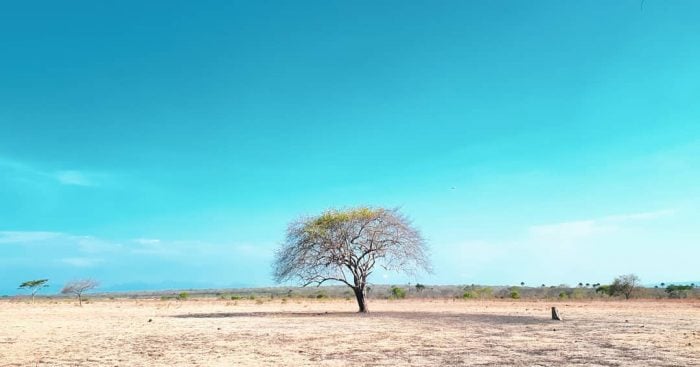 The Baluran National Park (www.instagram.com/susanbeiy)
3. Beaches
Next to the Baluran Natinal Park, you could find a closest beach called Pantai Bama (Bama Beach) and the Pantai Kajang (Kajang Beach). You could spend your time enjoy the beauty of the beach after admiring all the exotic creatures.
Pantai Pulau Merah/Pulau Merah Beach. (dok/TI)
If you would like to have another beautiful view of beach you could go to the Pantai Pulau Merah (Pulau Merah Beach). This beach has a pure white color of the sand also with a crystal clear water that will make your day brighter.
So, what do you think after seeing all these Beautiful places? Isn't it Banyuwangi worth to visit to spend your holiday?
Baca Berita Peristiwa dan Politik terbaru di Indonesia dan luar negeri lainnya hanya di TIMES Indonesia.